Well, we have come to the end of our second week in the Slimmer This Summer Challenge. Yesterday I weighed in at 188, which is a loss of 1lb. for the week.
However, I succumbed to a piece of The Man's birthday cake last night as well as a 1/2 bowl of his noodles and when I stepped on the scale this morning, it said I gained 3 lbs since yesterday. Obviously the white stuff has got me again in the form of water weight gain. I hate that my body is so susceptible to flour, salt, etc. I have noticed, though, that fruit and whole grains do not affect me in that way at all. For example.. I ate a small bowl of spaghetti earlier in the week. Within an hour I had fallen into a practical coma. This happens whenever I eat refined sugar or white flour. But, I can eat fruit, even bananas, which are loaded with natural sugar and do not feel any adverse effects. I eat a bowl of quick cooking oats every evening and it does not affect me at all except that it keeps me from having Restless. (Don't know why, but it works!)
So, this week, I am going to stay away from all white foods. No potatoes or pasta or anything with refined sugar. I will continue to eat fruits and vegetables regardless of their carb count. And, we will see what happens.
I also haven't worked out in a few days. And I can feel that I need to get back on track with that. I don't feel all that bad about taking a few days off as I did so because my body was just not feeling capable of performing anything strenuous for those days. Old injuries acting up, etc. I did reach my goal of 210 minutes of exercise per week, though.
I am off to visit everyone's blog and check on our group's progress now! Let's kick some serious butt this week!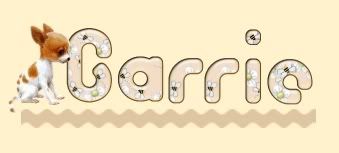 View my complete Food Diary
HERE
.