I am one day behind in the 30 Day Shred. But, only because I was so busy yesterday with the family and I did get a lot of movement in with the hiking and fishing, etc. I burned just as many calories as I would have with the Shred, so I'm not sweating it at all. I will just continue on today with Day 9 on Level 1.
I have to admit, this workout is HARD for me. Even now, after more than a week into it. Not all of it, just the jumping and raising my right arm above my head. I've done a lot of modifying it to accommodate for my
injuries
. In the beginning, I really tried not do do that, but you know what? I need to do what is best for my own body and the pain that I was in and am in if I push those injuries too hard is just wrong for me.
The modifications that I have made are that I do wall pushups instead of floor pushups now because my shoulder just cannot handle that much stress at this point. I only do the arm raises above my head until I feel 'that you are pushing too hard' feeling that I know will lead to severe pain that is not a good 'burn', then I do other arm exercises with the weights during the strength training circuits. And no matter what Jillian says about jumping jacks, I have a leg with a steel rod from knee to ankle and after the first 30 or so it lets me know that it is not what it used to be pre-accident, so I run in place during the rest of the jumping jacks. I don't slow down, nor do I take breaks. I just have to modify for my body's abilities. No excuses.
I had a couple days of not 'over eating', but eating over my initial calorie goal of 1200. This is due to bad planning on my part and I am sitting down today and planning out the rest of this week's meals in advance. I find that on days when I am very busy running around instead of being at home, I go too long between meals and snacks and then eat more in one meal than I should because I am ravenous! No more. Planning, planning, planning. Something to work on.
I am extremely over-tired this week as I've been dealing with a lack of sleep due to Restless Leg Syndrome. Or in my case, Restless Body Syndrome. I've been trying to find ways to help it, such as taking Melatonin, Potassium and Magnesium, even doing half an hour of stretching exercises before going to bed. However, so far.... no luck. It's been every night for over a week now and it's really catching up to me. Lack of sleep tends to cause me to be overly emotional, cranky, sad and just plain miserable. I hope that I figure out a way to get some needed rest soon. The Melatonin worked for the first week and I got so much rest, I felt awesome. The second week, it quit working. So now I've upped my dose to 6mg and it's still not working. *sigh* More experiments on that to come.
I also just want to say a group "Great Job, Ladies" to everyone who is in this challenge with me! You are all doing wonderfully and I'll be stopping by your blogs soon to leave my mark!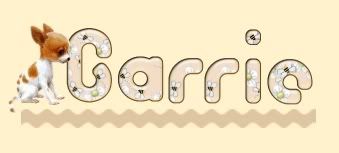 View my complete Food Diary
HERE
.